Products
Contact
Contacts: Julie Liu
Tel: +86-635-2121685
Fax: +86-635-2180567
Mailbox: admin@achlor.com
Adress: Industrial Park, Dong'e County, Liaocheng City, Shandong Province
Products details
Product Name: Trichloroisocyanuric Acid (TCCA)
Formula: C3O3N3Cl3
Relative Molecular weight: 232.41
CAS No.: 87-90-1
HS code: 2933692200
UN:2468
CLASS:5.1
Available Chlorine:≥90%
Moisture:≤0.5%
PH Value:2.7-3.3
Solubility /(25 ℃):1.2g/100g water
Powder
Granules: 8-30mesh ,20-60mesh
Tablet specification: 1g,2g,3g, 5g, 10g, 15g, 20g, 30g, 50g, 100g, 200g (or be decided by the client )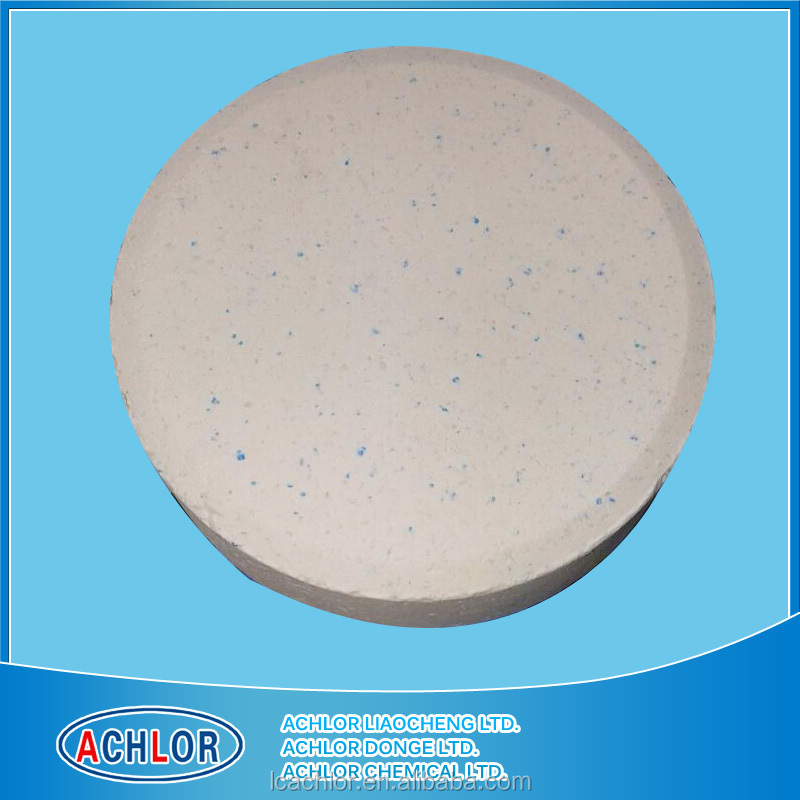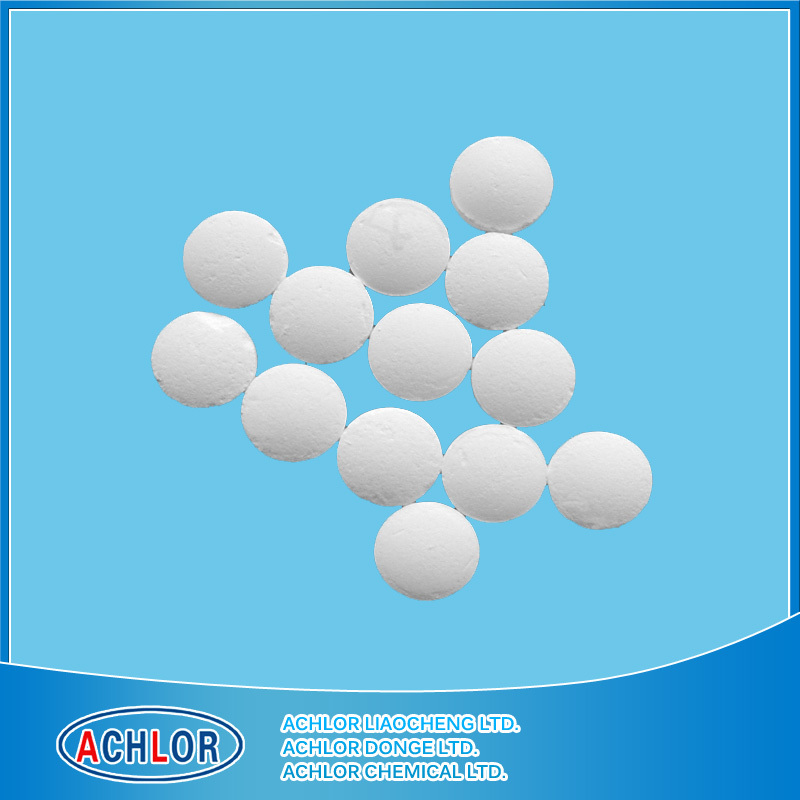 Plastic drum:1kg,2kg,3kg,5kg,10kg,15kg,20kg,25kg, 50kg
Plastic woven bag: 25kg,1000kg
Fiber drum: 25kg,50kg
1. This product can be used in sterilization of swimming pool water and drinking water, algae removing of industrial circulating water.
2. It can be used in disinfection of tablewares, houses, hotels, hospitals and public places. It also can be used in environment disinfection of feeding fish, silkworm, livestock and poultry.
3. Moreover, it can be used in cleansing and bleaching of textile, shrinkage resistance of wool, plant insect resistance and rubber chlorination, etc.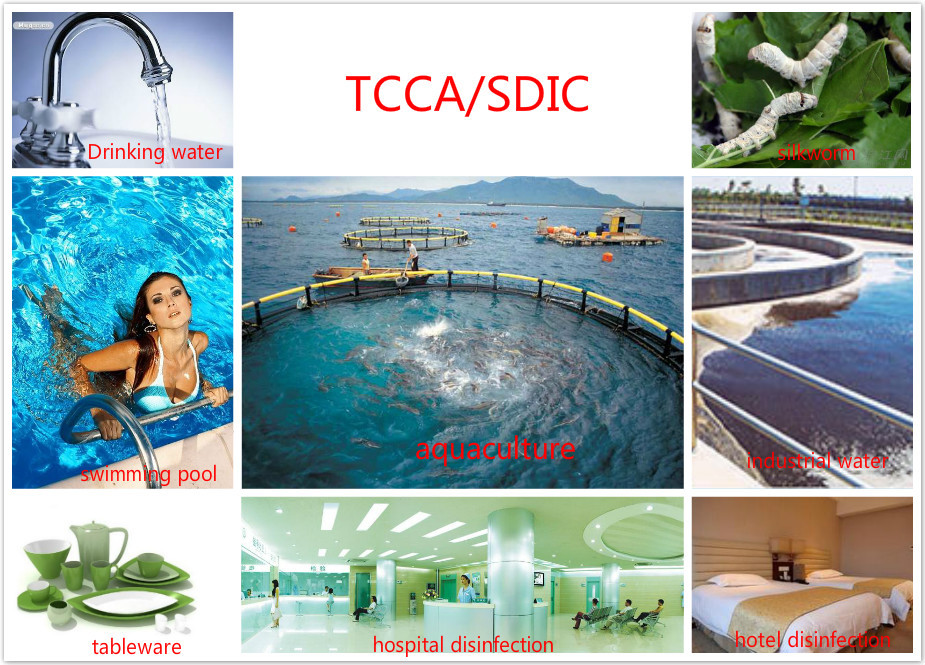 Achlor Chemical Group consists of two branches Achlor Dong'e Ltd. and Achlor chemical Ltd.

Achlor is the professional manufacturer of chlorine disinfection tablets in China which specialized in TCCA powder/granular and various kind tablets. In addition, the company undertakes OEM.
1. This product has irritant smell and oxidized blanching function. Don't mix it with lipidic materials or acid substances.
2. Keep it away from fire and combustible materials.
3. Please store it in dry and ventilated place .
4. Keep out of reach of children .